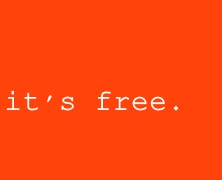 Oct

15
Tags
Related Posts
Share This
Veeam Endpoint Backup Free
Veeam gets disruptive on price
Last week at the VeeamON conference, Veeam announced the release of their new product, Veeam EndPoint Backup Free.
What's included in Free?
Veeam EndPoint Backup Free is a standalone product that can back up your Windows-based desktop or laptop.
Endpoint protection products are not new, and competitors have had similar products for some time now. The disruptive thing about Veeam's offering is the price; competitors charge for the same function.
Some key features of Veeam Endpoint Backup Free:
Supported for Windows 7 or higher operating systems as well as Windows Server 2008 and Windows 2012.
Backup to internal or external hard drive, a NAS (network attached storage) share or a Veeam backup repository
Can integrate with Veeam Backup & Replication if one is present in the environment
Ability to restore to the same or different hardware, a volume-level restore, or a file-level restore
Getting physical (or not)
In a first glance at Veeam Endpoint Backup Free you might think Veeam has done a 180 degree turn and is entering the physical server space. Look deeper into the naming of the product – and the price point – and you can see signs of a bigger strategy.
A commenter on Veeam's blog questioned Veeam's support of physical machines and was corrected by a Veeam employee. This is more evidence that it's all in the wording.
In a prepared statement, CEO Ratmir Timashev says "Veeam believes that modern data centers should be fully virtualized, but we also recognize that unlike servers, endpoints will always remain physical, and they need to be backed up as well.  Plus, if the IT organization still has a few physical servers left in their data center, Veeam Endpoint Backup FREE can help fill that gap."
Free products usually attract users to try the product. The try before you buy concept can provide valuable feedback as well as a QA or live user testing. My speculation is that Endpoint Backup FREE allows Veeam to do a "test run" of sorts. They send it out into the wild to be tested and get your feedback. Based on the feedback given, the product could be enhanced.
The future is in the name
Veeam Endpoint Backup Free arrives less than six months after the announcement of of  Veeam Availability Suite v8.  Each of these product announcements alone shouldn't cause any real disturbance in the data protection industry; however when you look at the timing, branding and marketing around these launches its clear Veeam's long term strategy is at play here.
Veeam Availability Suite v8 promises to deliver protection for the "Always-On Business era". The rebranding to Availability Suite adapts to the evolving IT industry, where it's not just about recoverability anymore but availability. This is the era that has people always connected, at any time of the day from any device, and has little tolerance for downtime or data loss.
Another key here is the use of "Endpoint." The word choice could allow the possibility of a broader scope of sources to protect.
Data for a business is beyond just residing on servers. It's all around the business living on desktops, mobile laptops and devices, servers, and even the cloud. Data is everywhere and it needs to be protected regardless of where it is located.
Using buzzwords like Availability and Endpoints in their branding shows that Veeam is adapting to today's evolving IT data protection needs. Perhaps Veeam is thinking bigger: not just about protecting a datacenter, but rather protecting all your enterprise data.
Competitors have reason to be shaking in their boots. Veaam offering a free solution for availability for the modern datacenter could be enough to cause a disturbance in the industry.