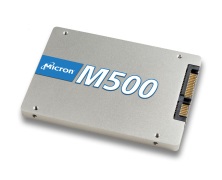 Aug

26
Tags
Related Posts
Share This
Micron demos all-flash VSAN
Attending VMworld Sanfransisco? See it yourself
For their VMworld demo, Micron is taking VSAN to a whole new level by creating an all flash VSAN.
The thought process behind this is to demonstrate "best in class" performance of a VSAN configuration. Eliminating the storage bottlenecks on the data store by using 100% solid state storage and the latest high speed network interconnects, Micron is aiming for performance that can push the limits of storage.
Micron's all flash VSAN configuration includes a 6 node cluster of Dell R610, Dual 2.7Ghz 12 core Xeon v2 CPU, 10 x 960GB Micron M500 SSD for the data storage, 2 x 1.4TB HHHL Micron P420m PCIe SSDs for the VSAN cache, and 768GB RAM, configured into 2 disk groups. Each disk group consists of 1x P420 and 5 x M500 drives.
The M500 SSD drives are rated up to 80,000/80,000 random read/write IOPS each. The PCIe P420m is rated at read 750,000 IOPS with write IOPS at 95,000. With these kind of statistics, expect to see some great throughput.
The end result is 9.4TB of storage space and 1.9TB of read cache, which results into a 1:5 cache to data ratio. (The unrepresented cache space is used for the write buffer which is 840GB for each host.)
The VMworld demo has Active Directory and VMs running various applications – including high-IOPS-consuming Microsoft SQL server and backups using Veeam. The VDI deployment on the VSAN showcases what kind of performance can be achieved when storage bottlenecks are removed.
The all flash VSAN is not a fully supported configuration at the moment; however, when VMware does support it Micron will be ready.
If you are at VMworld San Fransisco, stop by the Micron booth to see the demo and what kind of high performance VSAN you can get by using only flash.
(Image of Micron M500 SSD provided by Micron).