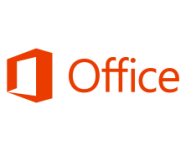 Nov

07
Tags
Related Posts
Share This
Preparing for Office 2016
It's here. Are you ready?
On September 10th, Microsoft announced the official release date for Office 2016 as September 22, 2015. According to a blog post by Julie White Julie White, general manager of Office 365 technical product management, Office 2016 will be "broadly available" starting Sept. 22 and Organizations with volume license agreements, including those with Software Assurance, have been able to download the new version since Oct. 1.
Office 365 Home office and Personal edition will be able to manually update starting September 22, and automatic updates for these editions started on October 1st. These release dates do not leave much time for organizations to prepare to be updated. The new version boost of new features and changes that can have some administrators scrambling to attempt to control the nest.f
What's new?
Office 2016 takes on the new update process of Windows 10, with the updates through the concept of branches. For organizations that currently control how their Office 365 deployments are updated, using an internal source, this will need to determine which branch they will use. The three update options:
Current Branch – Monthly updates pushed out by Microsoft's Content Delivery Network. The default setting for Office 2016 installation is to use Current Branch.
Current Branch for Business – Provides updates 4 times a year. This is for organizations that are not bleeding edge and need to have some control on when updates are installed and take some time testing compatibility with other products.
First Release for Current Branch for Business – Monthly patches that provide the ability to test patches before the rest of production users are updated.
Some additional enhancements to the new version of Office 365 is the support for Background Intelligent Transfer Service (BITS). BITS helps control network traffic when updates are deployed by using idle network bandwidth in that it can increase or decrease the rate at which files are transferred based on the amount of idle network bandwidth available.
BITS can be configured regardless of the source of the update, such as an internal source or Microsoft CDN. Microsoft has yet to release the specific details on how to configure BITS, according to the blog more details to come soon. Office 2016 also has added support for Data Loss Prevention (DLP) and Multi-factor Authentication.
Preparation yourself to be Updated!
As with any new software release there is always gotchas and Office 2016 is no different. Knowing the gotchas is have the battle to a successful upgrade and less headaches.
If your organizational uses the Office Deployment Tool or Group Policy to manage settings in Office 365 be warned you will need the versions of Office deployment tool and Administrative Template files (ADMX/ADML) for Group Policy. Microsoft has not released the new versions of the Office Deployment Tool and Administrative Template files (ADMX/ADML) for Group Policy yet so hang on tight.
You can continue to use the previous version of the Office deployment tool if you plan on to continue to deploy the Office 2013 version. If you choose to continue to deploy the 2013 version remember security updates for this version stops after 1 year of the release of Office 2016.
The Office 2016 install is bigger with core installation files at a whopping 850mb and an additional 200mb for any language packs. This means longer installation times. Monitor and review your network accordingly because who wants the network to go down because of office upgrades?
Support for installing other versions of office side by side with the Office 2016 version of Office 365 ProPus has changed. Installing the volume licensed version of Visio 2016 and Project 2016 on the same system of Office 2016 version of Office 365 is not supported.
This means that if you want Visio 2016 and Project 2016 you will need to shell out the dough for the Visio 2016 and Project 2016 version of Office 365 ProPlus. If you have the 2013 version of Visio Pro for Office 365 or Project Pro for Office 365 installed on a computer that is updating to the Office 2016 version of Office 365 ProPlus, those versions of Visio and Project are removed during the update process.
Now that you know what to look out for on a successful Office 2016 update go get prepared to be updated!