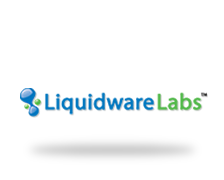 Nov

10
Tags
Related Posts
Share This
Stratusphere FIT and UX solutions hit 5.7
Liquidware Labs iterated VDI solution
Liquidware Labs unveils version 5.7 of its Stratusphere FIT and UX solutions.  The pair of solutions marketed under the Stratusphere umbrella provide greater diagnostics and more in depth visibility into remote work solutions such as VMware View or Microsoft's RDSH.  Stratusphere FIT and UX also add the ability to peer into the browser of an endpoint as well as a new API aimed at extending the usefulness and applicability of user experience data.
In a press release from the company today, CTO Jason Mattox  stated "More than ever, the design, monitoring and diagnostics of next generation desktop and application delivery platforms requires a level of visibility and access to in-guest metrics to ensure an optimal user experience. The platforms and infrastructure to support services such as virtual desktop and application publishing are often heterogeneous and shared amongst several services. Gaining access to a composite metric—like the one we offer in Stratusphere—to quantify the user experience is the only way to meet end users' expectations."
With the release of version 5.7, Stratusphere UX now offers a visual alerting, diagnostics and monitoring overview of user, application and other contributing infrastructure components via a new Sparkline and mini-table Overview dashboard. These views provide for faster remediation allowing IT staff to keep users online and productive.
Stratusphere 5.7 now provides also provides visibility into the browser, with metrics and information to support domains, hosts and URLs being accessed by users. This release of Stratusphere will support Google Chrome, with other notable browser support being added over the next few months.
This release also greatly extends visibility through the Stratusphere API. Customers with existing network operations center monitoring tools can feed the granular user, machine and application metrics from Stratusphere into the framework of their choice via a simple API.
The Stratusphere API is a significant benefit for Liquidware Labs partners and other organizations who count on the metrics and information gathered by the Stratusphere architecture in their services practices. In addition to integration with other operations and management tools, the API allows for the seamless exporting of Stratusphere data into a host of formats including Microsoft Excel, CSV, HTML and JavaScript Object Notation (JSON).
Version 5.7 of Stratusphere FIT and UX are available now.