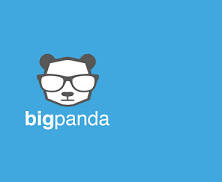 Nov

20
Tags
Related Posts
Share This
BigPanda cuts the chatter
A sanity-saving tool for monitoring alerts
Work in IT for long enough and you'll eventually end up with monitoring notification overload. Once you move into a DevOps or Managed Services environment, the level of level of notifications to deal with can bog down or tie up your entire team.
Each of us deal with this overload in our own way. Some create unique email addresses and have all notifications sent there. Some have them sent to their own email and filter them out. Others will even delegate them to a junior colleague and wash their hands of them.
Regardless of how you choose to handle the flood of daily notifications, it's far too easy for the really important business-breaking ones to get lost in the haze. This is where BigPanda comes in.
Turn That Cloud Upside Down
A cloud-based service that purports to be able to help you cut through the noise, BigPanda integrates with the monitoring tools that you already have. Using data science to help automate and scale the incident management process, BigPanda is designed to be smart enough to create a baseline for your environment and let you know when something happens that isn't part of that regular baseline.
BigPanda aggregates alerts from all your monitoring systems and normalizes them into one consistent data model. It then leverages powerful algorithms to automate the slow and non-scalable tasks of the incident management process.
BigPanda intelligently groups alerts into incidents based on host, cluster and application or even by custom tags that you specify yourself. It then correlates incidents with code deployments and infrastructure changes that may have caused them. By helping to teams to detect root causes faster and easier than ever before it can help to mitigate or even eliminate software upgrade nightmares.
I took a quick look at BigPanda in the lab; here were my first impressions.
Taking Integration to the Next Level
Signing up was a simple process, though you don't appear to be able to change the email address attached to the owner's account. It might be best practice in this case to use a static account rather than one attached to a user.
Once you've gone through the signup process and created any additional accounts you might require, you're presented with the integrations screen. This is where things get really interesting.
Integration is an obvious feature for a service required to manage your notifications. BigPanda doesn't just integrate with your standard monitoring services though. If you scroll down to the bottom of the page you're presented with a category called Ticket Management that includes Jira from Atlassian, ServiceNow, zendesk and bmcRemedy.
Integrating with service desk ticketing software is the multifaceted jewel in BigPanda 's crown. This transforms BigPanda from a useful service that can collate your notifications to an end to end solution that can aid you in resolving emergent issues as they happen.
Save a sysadmin, ride a panda
My first impressions of BigPanda are overwhelmingly good. It's a solid offering that performs an incredibly useful real world function. Definitely worth a look for anyone monitoring disparate, complex or devops environments.