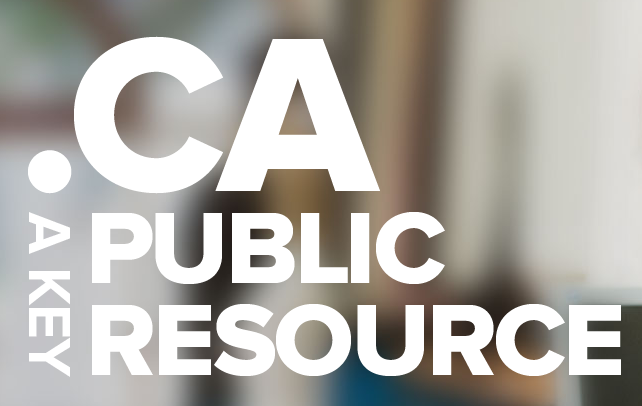 Jul

28
Tags
Related Posts
Share This
Is Now A Good Time To Replace CIRA?
EasyDNS CEO Mark Jeftovic chimes in on new developments within the Canadian Internet Registration Authority
EasyDNS CEO Mark Jeftovic recently sent a letter to the Canadian Minister of Industry regarding the Canadian Internet Registration Authority (CIRA)'s new positioning to enter the managed DNS space.
"They have obtained an outside legal opinion to discern whether CIRA could be construed in violation of the Competition Act with respect to this proposed expansion of their core mission. I imagine the concern is that since CIRA is, as we all know, a monopoly  with respect to the registration of .CA domain names, and that managed DNS services are something often provided by domain registrars, there may be a sentiment that CIRA could be abusing their monopoly position by going in and competing against their own registrars' business interests:
"with respect .. to the contemplated Managed DNS Service, as well as the application of the Act to CIRA, in general. External counsel was of the opinion that CIRA's risk under the Act with respect to the offering of the Managed DNS Service was low. CIRA's own assessment of the potential risk of claims under the Act for non-compliance was overall low"
Based on this knowledge, which Mark acquired via minutes of board meetings published on the CIRA website, he proposes that now is a good time for Industry Canada to re-examine the role of CIRA. His goal is not to inspire new legislation that protects companies like EasyDNS from the CIRA's potential move, but merely opening operation of the registry towards true competition. Because of the CIRA's extant monopoly on .ca domain registrations, it would be unfair to businesses who have to justify their existence to the market every day.
"Thus we are suggesting that if CIRA has "grown up" and is ready to venture forth in the world and compete against private businesses, then the street should run in both directions and competition should also be permitted and encouraged in the operation of the .CA top level domain itself."
If you are a retailer and your supplier starts offering their products directly to the consumer, cutting your retail operation out of the equation, that naturally threatens your business's well-being and that of your employees. The key difference here is that the CIRA is a not-for-profit organization with the tax status that comes with it, and took over the .ca domain management 14 years ago. 14 years is a long time to build your war chest, and Mark reveals that the CIRA has over $20 million in the bank with annual revenues of $17 million and expenses of $16.5 million (The CIRA publishes its financial statements publically: http://www.cira.ca/annual-reports/2013/en/financials.html). To the little guy, these are alarming numbers.
The CIRA was incepted with several goals, one of which includes making the application process for .CA domains as quick and easy as other top level domains, and priced competitively. Since then, the wholesale cost of a .CA domain is still higher than a .COM, the EULA is over 200 pages of excessive legalese, maintenance windows can last up to 24 hours and the CIRA's .CA root name servers do not update in realtime (compared to .COM domains which have updated in realtime since 2004).
The changes Mark proposes are reasonable:
"The obvious way to facilitate this is for Industry Canada to review the .CA TLD with an eye toward opening operation of the registry to competitive bidding for fixed terms, say 3 to 5 years.
Currently the Government of Canada receives no funds from .CA domain registrations. My guess is with the .CA opened to competitive forces, the wholesale price would come down, even with the introduction of a modest per-domain fee to the GoC which could help fund various science and technology initiatives undertaken by the government (remember, the namespace is supposed to be a "key public resource" – that means for Canada, not for CIRA).
With competition driving innovation, the technical and usability shortcomings of the .CA root would likely disappear within 1 or 2 cycles of the tender process.
If Canadian Sovereignty is a concern, the Canadian Presence Requirements which already governs .CA registrants and registrars could be extended to apply to registry operator contenders.
It's been 14 years since CIRA took over the .CA, it is well past due for a review and revision. The presence of piles of money and their wanderlust to "do something else" proves it."
What do you think Industry Canada should do about the CIRA at this juncture? You can read Mark's full letter to Industry Canada over at EasyDNS's blog here.